We have designed and developed a WordPress plugin serving as the first contact point for potential clients looking for repricing for WooCommerce.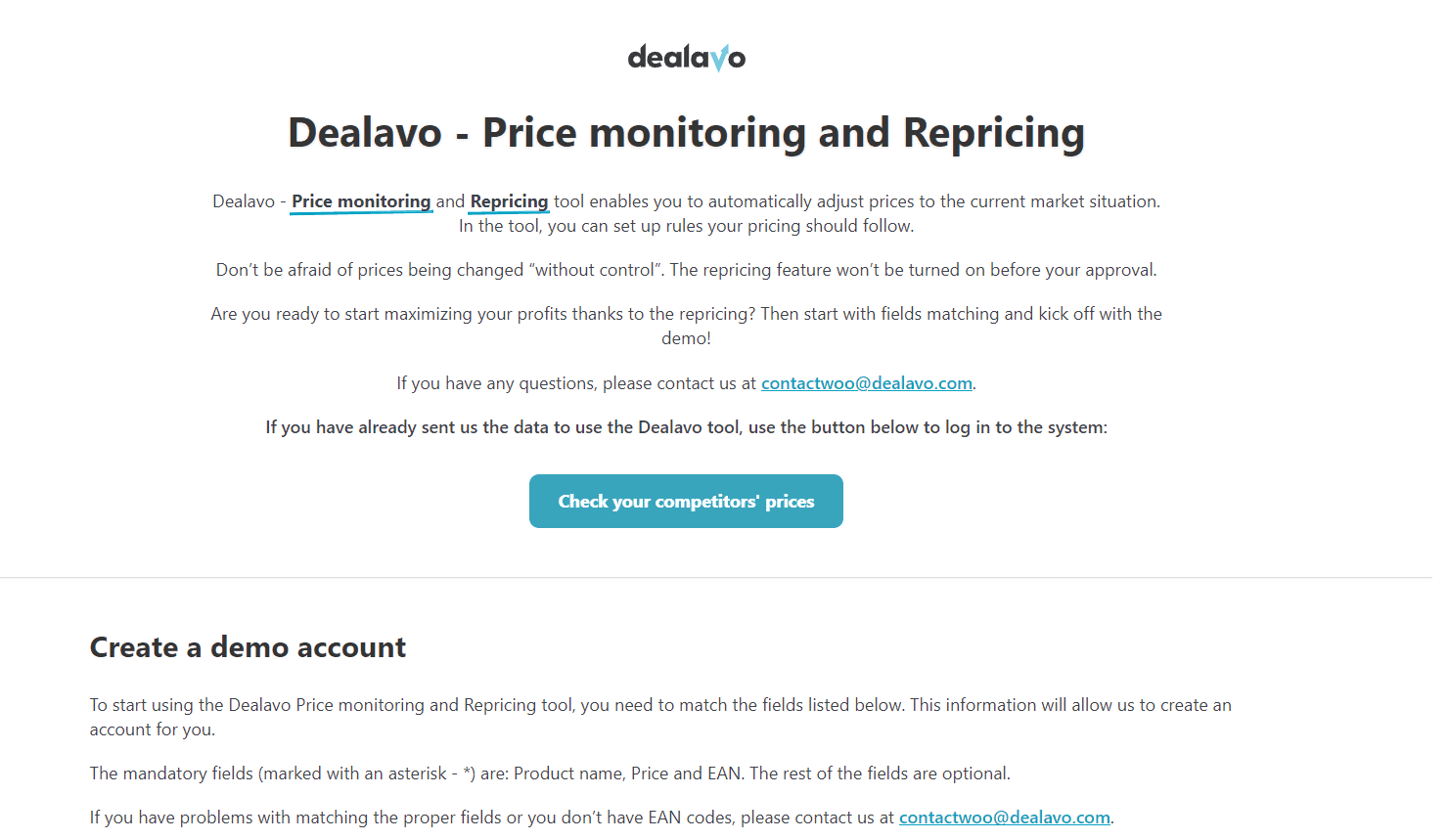 Some of the key functionalities of the solution include:
· The verification of product ID names
· Generating a report with a list of user products; sending it to the owner
· A contact form that allows for direct communication with clients
· Polish and English language versions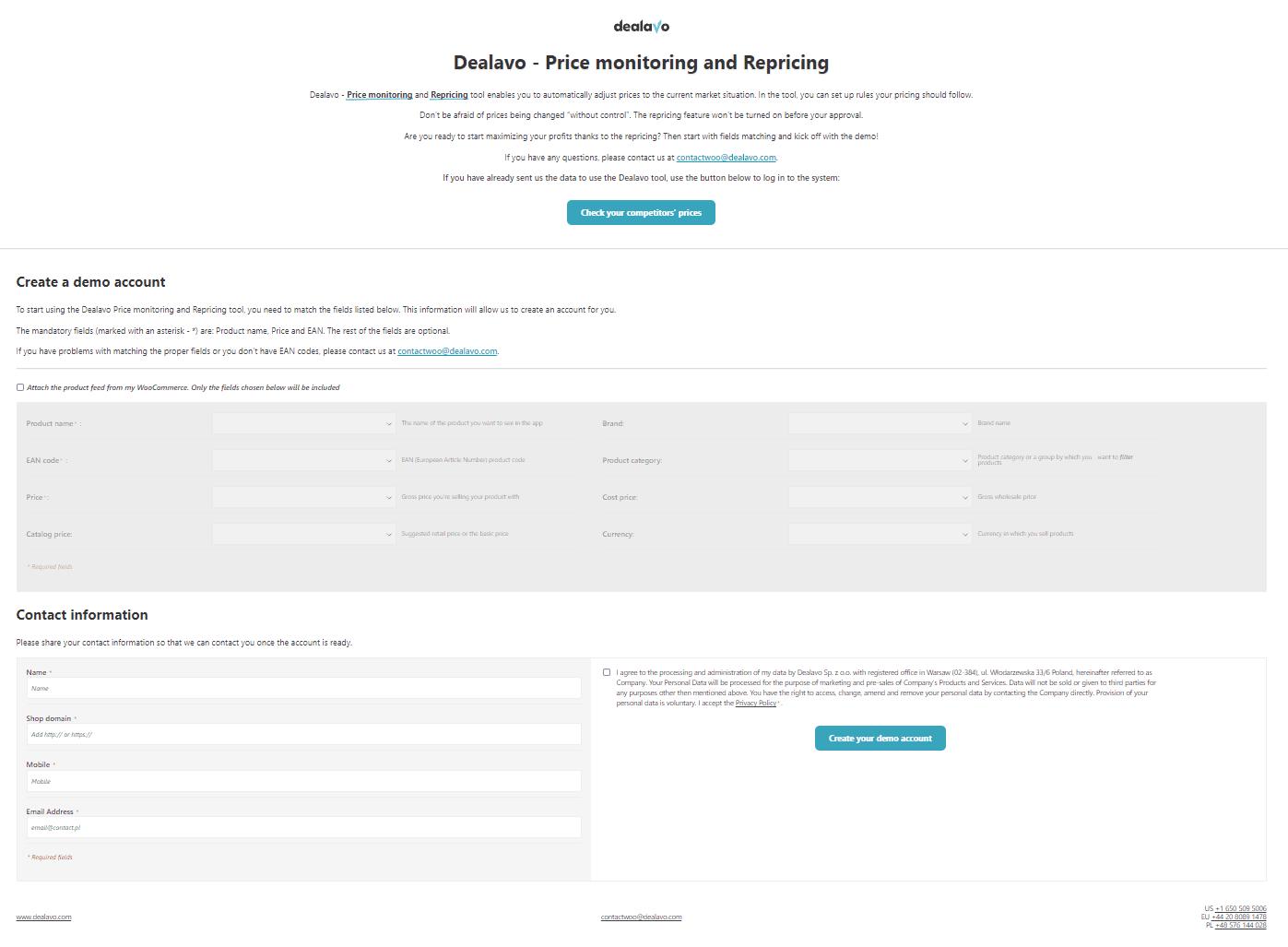 For the purpose of the project, we outsourced a team of specialists consisting of 2 Developers, a Designer, a Project Manager, a Quality Assurance Specialist, and a Client Ambassador. The team was praised for excellent communication that translated into effective cooperation resulting in the expected outcome. This project once more showed that our model of software development outsourcing is skillfull.
Project Scope: Design & development, outsourcing specialists
Solution: WordPress Plugin