Challenge: when opening a new phpstorm project, the file tree takes a long time to load
Solution: use the native file chooser on Windows by setting Edit Custom Properties in IDE
PhpStorm is a PHP editor created by JetBrains. Written in Java and first released in 2009, it is one of the most popular IDEs. The early access version is available for free. For a stable version, monthly or annual subscription has to be purchased.
Having difficulties with opening projects in phpStorm? The directory window is slow to load? In this tutorial, we will provide a solution for Windows problems with PhpStorm.
File chooser dialog issue
Trying to open a phpStorm project. Clicking – File / Open and waiting and waiting… this can be your experience when using Windows. A software bug discovered on Windows is probably caused by a slow network filesystem. Directories mounted in the network may not be accessible and the directory tree is waiting for a network connection to be established.
The bug probably doesn't occur on every Windows machine, but only if external network drive is mapped in "My Computer".
The bug is annoying and has a negative impact on performance. After waiting for a long time, the directories are finally loading, but it might take up to 5 minutes to load a directory tree.
Fixing the bug
The bug was reported to jetBrains in February 2013 : https://youtrack.jetbrains.com/issue/IDEA-101218 . In March 2021, there was a solution provided by Roman Shevchenko responsible for the task. A new feature that allows to use a native file chooser on Windows resolves the slow loading of directories.
The feature is experimental. The following steps are required to enabled it:
open Help | Edit Custom Properties
add new properties:
sun.awt.windows.useCommonItemDialog=true
ide.win.file.chooser.native=true

It's working! After the change, the directories are immediately loaded (no more waiting).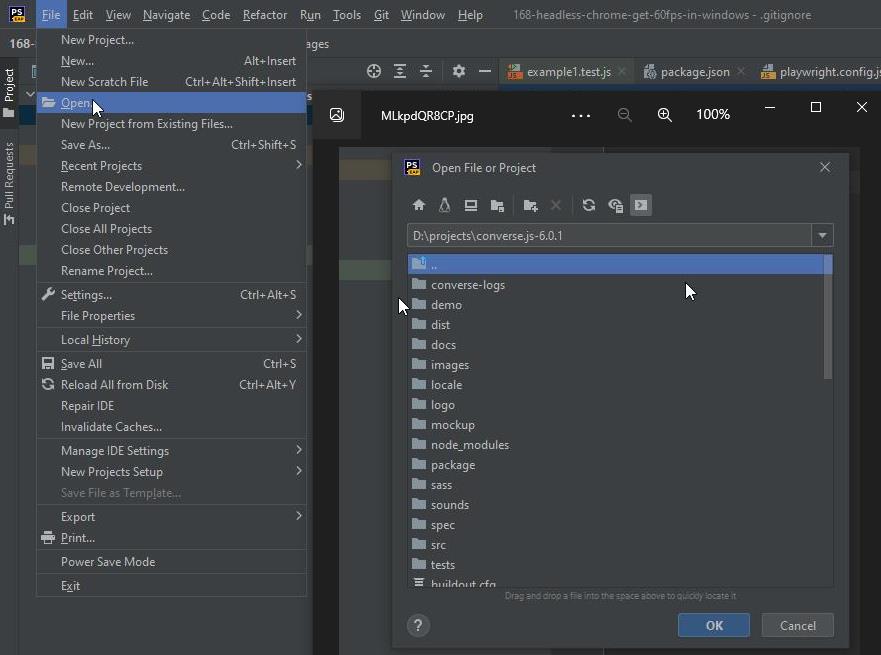 That's it for today's tutorial. Subscribe to our newsletter to stay up-to-date with the latest tips and guidelines.