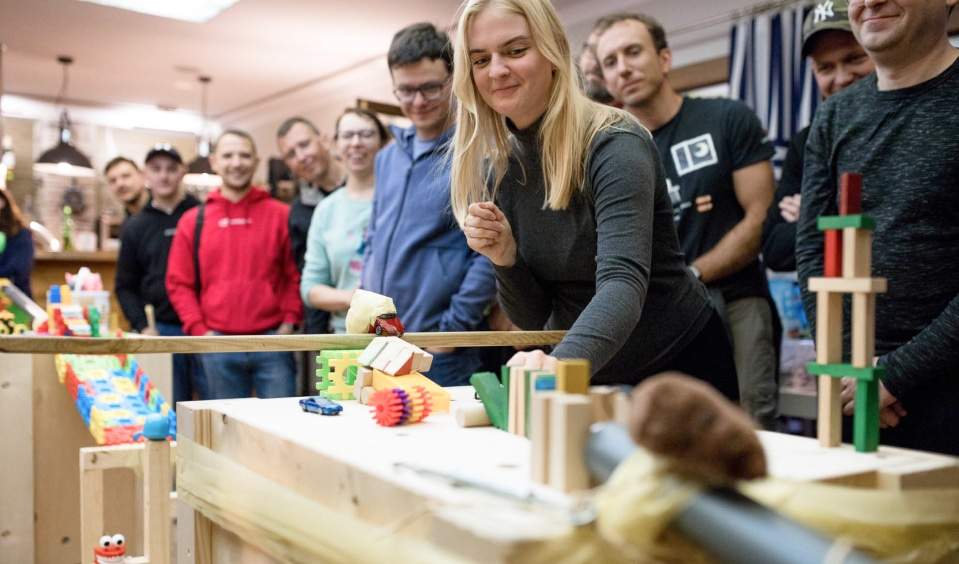 Let's develop mutually 
Welcome to your createIT career!
We can all agree that there is no such thing as a bad time to start something new... a new career or a new, higher, position. When surrounded by experienced people and simply enjoyable projects, we grow the fastest and the furthest. Assignments aside, we have a lot more to offer.
See whether you're on the same page with us
createIT provides IT solutions based on quality-oriented people standing behind them.
It is this combination that builds long running, fair relationships and helps our clients to grow.
Work with the best on the market: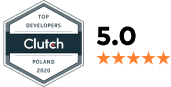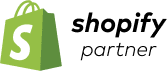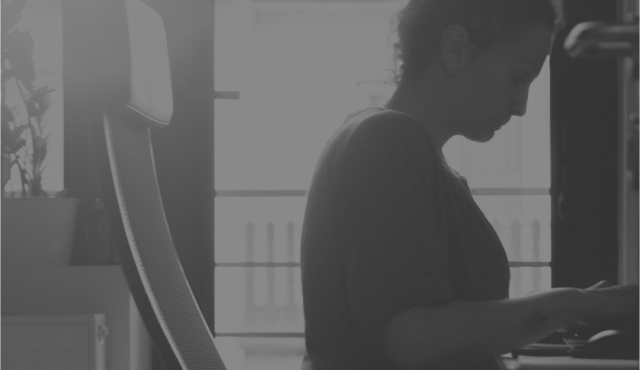 Interesting projects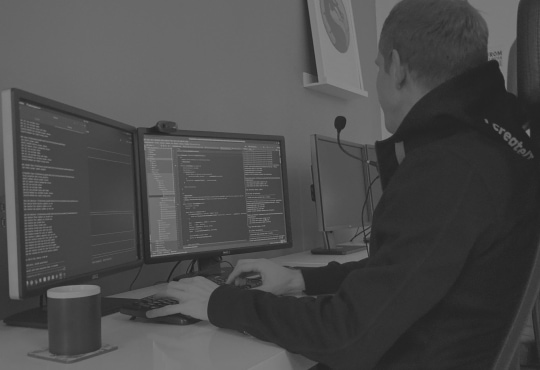 A technological repertoire of possibilities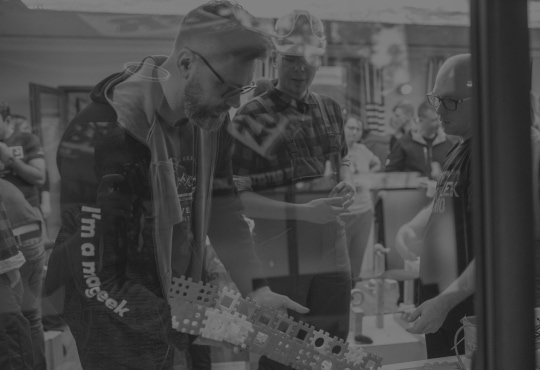 Power from the community
Explore the career possibilities and book your time to meet our IT Recruiter
1.

Let's talk and meet each other!

You will learn more about createIT.

You will have the space to share some information about your experience, motivation, self-development plans, expectations.

The screening will also contain a short talk in English.
2.

Interview with Leader - it usually takes about 1 hour 

Our Leader will ask you questions which helps him to check your knowledge. Besides that you will also learn more about our projects and technologies!

You can expect some practical tasks to solve.
3.

Business/ Technical task* 

Here you can get the small homework or technical task, which is prepared by our Leaders. This task is made to verify your skills.

Leader sometimes decides to skip that part if the candidate is highly-graded.
4.

The offer

If you accept our offer –
More than just obligations – learn about our benefits
Be healthy
Medicover:
Private medical healthcare – you can also extend the package to your family or partner.
Be fit
Medicover Sport:
Sport packages – you can also extend the package to your family or partner.
Work with friends
Recommendation bonus:
Technical positions (all Developers) – 5 000 PLN total award.
Non-technical positions (Marketing, HR, Sales) – 4 000 PLN total award.
Remote community – yes, that's possible!
100% remote work:
You can work 100% remotely or in a hybrid model – our Warsaw office is always open for you.
skillUp
Internal trainings:
We organize internal workshops, and Skill-Up's. We give the team opportunities to share their knowledge.
We have experienced and skilled senior developers on board who are eager to teach you new things. ????
Expand your network of contacts
International environment:
The opportunity to participate in international projects and work in an international environment.
Develop yourself
A variety of projects:
And the possibility to move between them.
Form a team
Integrations:
We organize online and offline team meetings, barbecues, parties and other activities that bind us together!
Taking care of well-being
Psychological support:
Safe and anonymous access to the psychological support service of an external company cooperating with us.
See who's behind IT 

Łukasz
After two years here I can say every day at createIT is an adventure, there's always something going on. What's more, it's great to be a part of and create these fun adventures!
Julka
A friendly place with casual atmosphere where you can grow together with the organization. The international team, lots of fun in everyday work and really nice coffee make createIT something much more than just a workplace.

Vladyslav
I've been working here for over half a year and witnessed how significantly the company has grown in just a few months. Great atmosphere, efficient onboarding and supportive team ensure high comfort of work.

Michał
In previous workplaces, I haven't met with such a commitment to projects and a professional approach without a corporate framework. The people and atmosphere are the great strength of this company.
Monika
Starting out as a freelance entrepreneur working for createIT a few years ago, I didn't hesitate to agree to work full-time for this company. Now, two years down the road and many, maaany, interesting and new projects, I can confirm it was THE decision.
Hubert
I've been with this company from the very beginning. The projects are challenging, international & complex, but the company is small enough to make you feel that you have a real influence on project implementation. You're not just a cog in the wheel, you're a part of createIT.

Performing tasks that are not always obvious but are always interesting
What you wanted to know about working with us – FAQ
What type of contract can I have?
For good few years now, we've been offering B2B contracts.
What is the required level of English?
You should speak English on the B2 level at least. That level will let you easily communicate with international team. Of course, everything higher works for your advantage.
Can I work 100% remotely?
Yes, we do fully remote work and hybrid and in-house work, but the nature of the work depends on your position. Mostly all options are available.
What equipment will I get to work?
You can either get a laptop (ThinkPad) and 1 monitor or PC and 2 monitors. Besides that – headphones, a computer mouse, a camera for video calls of course. If you need anything else outside of the list – all it takes is contacting our Office Assistant.
What are the working hours?
Usually, our teams work from 10 a.m. to 6 p.m CET, but sometimes we can move it to 9 a.m. - 5 p.m CET. We don't do overtime at the company, well, unless that overtime is a BBQ or playing playstation.
Can I have my interview online?
Yes, we are open to carry the whole recruitment process online. From the initial conversations, through technical recruitment to onboarding and your Buddy support. ????
Will I get feedback from the recruitment process?
Yes, no matter the feedback, you'll get it. We would never leave you without any answer.
What kind of technical teams are there in createIT?
We do web & mobile systems, huge eCommerce projects and iGaming, thus our teams are diverse. Their backbones are PHP team, JS team and WordPress team. Then these are divided into tech stack-project teams.
What kind of recruitments do you conduct?
We conduct recruitments to many departments, not only technical ones. We also hired top-tier Project Managers, Marketing Specialists, Client's Ambassadors and many other positions of the business side of companies.

Any other question, feel free to contact us