Empowering eCommerce with a WordPress storage system
More Space provides storage space and moving support services but lacks a functional website and CMS
Read More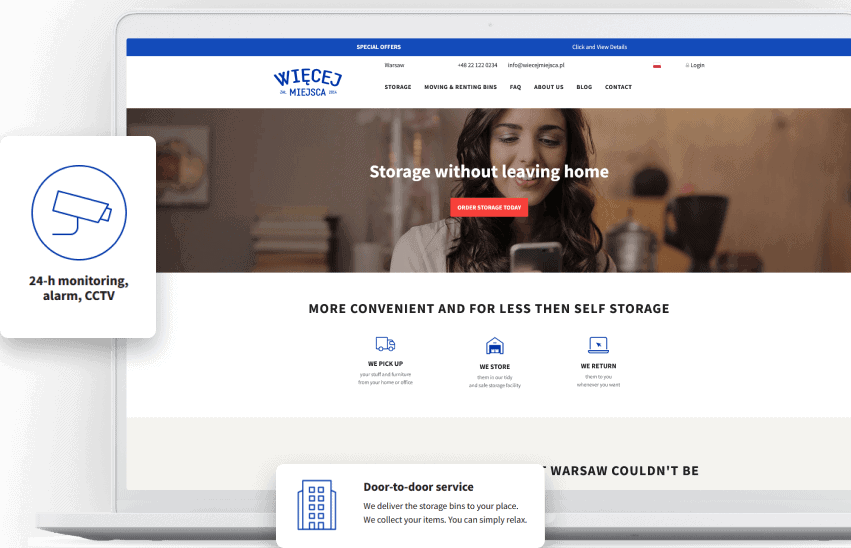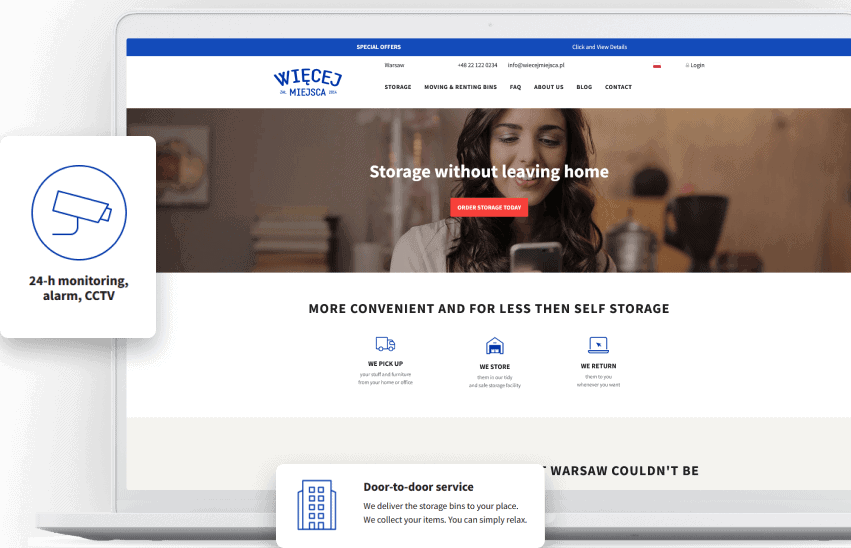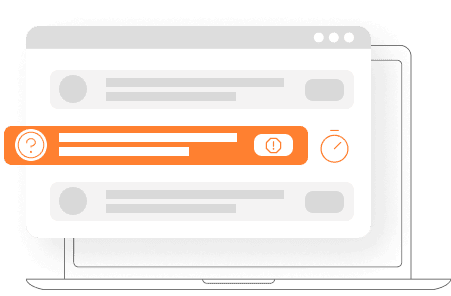 Project outline
The Client approached us with several business problems related to their Internet storage system of items. They were experiencing improper performance of system functions, which made it difficult to manage users and materials in real-time. Additionally, they were facing issues with their billing process. These problems were impacting the overall efficiency of their business operations. Our team worked closely with the client to identify the root cause of these issues and develop solutions to address them.
The business goals of the Client:
The goal was to:
Rebuild the architecture of the system
Create new, UX&UI compliant design of the webiste and CMS
Implement new storage management technologies
To then maintain and support the system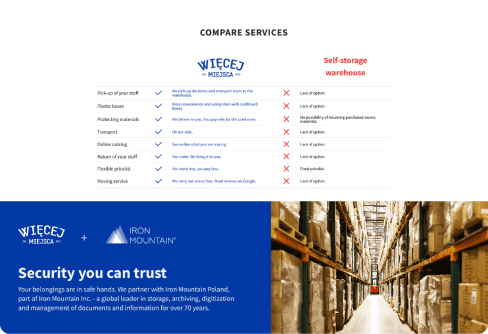 About client
Więcej Miejsca is an online eCommerce platform that offers its customers storage space rental and moving support services – bus and container rental. They store not only large-sized products, but also documents, furniture and personal belongings. Therefore, they needed an intuitive site, but also an optimized CMS.
About the project flow
The selection of the 4 main stages of preparation of the cooperation process
Understanding the concept of the startup
1
Determining the scope of MVP
2
3
Switching to "real development phase"
4
WięcejMiejsca presents a cutting-edge concept that required thorough comprehension of its true value proposition. This required discussions with both the client and our internal team. We have now transitioned to referring to it as the Minimum Viable Product (MVP), as our client needed a swift launch while reserving funds for implementing user recommendations.
Time sensitivity played a crucial role in this context. Following the successful launch and garnering feedback from the press and users, we have entered a phase of continuous improvement. By maintaining an extensive backlog and diligently prioritizing tasks, we strive to deliver optimal value to WięcejMiejsca's user base.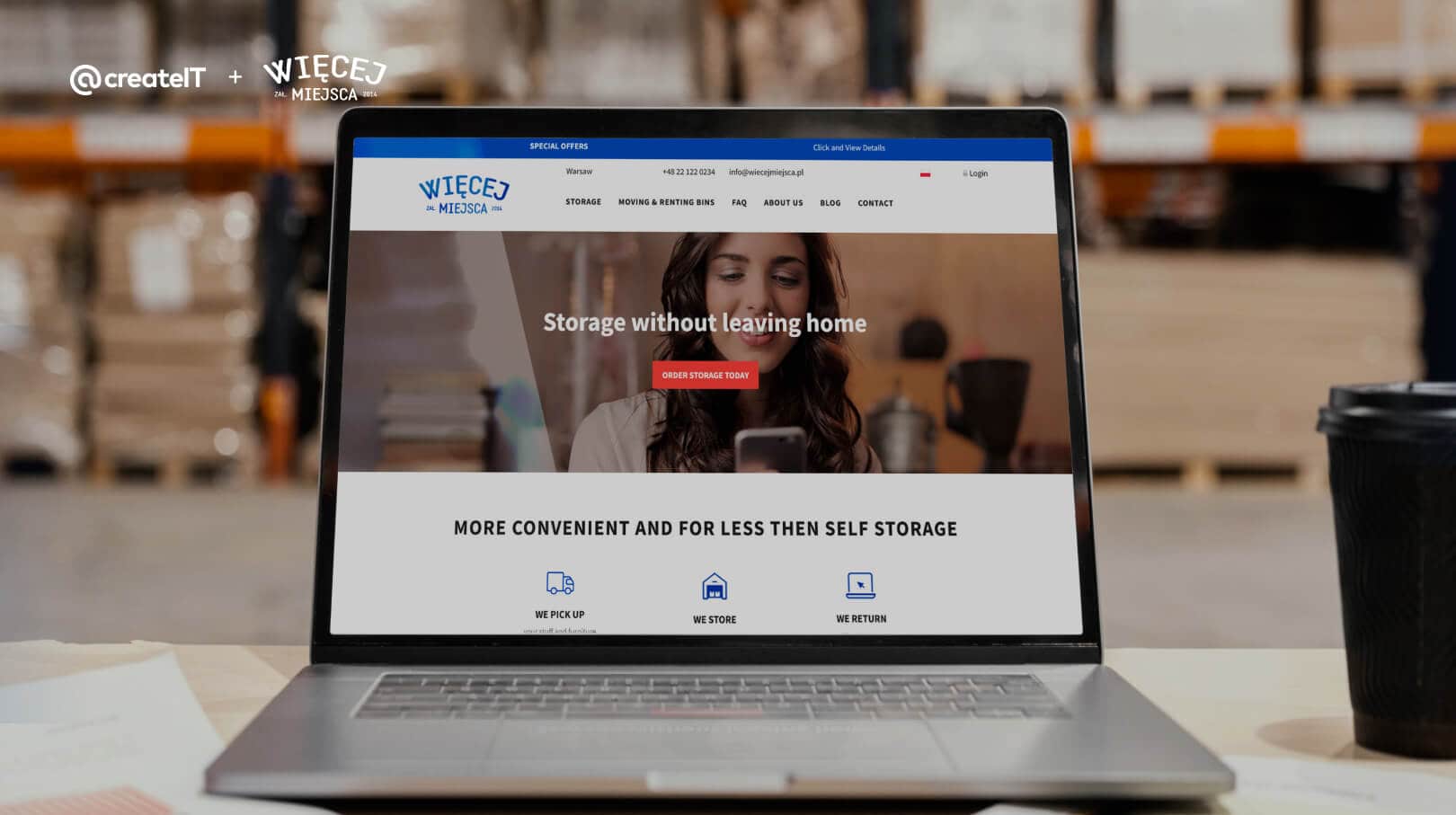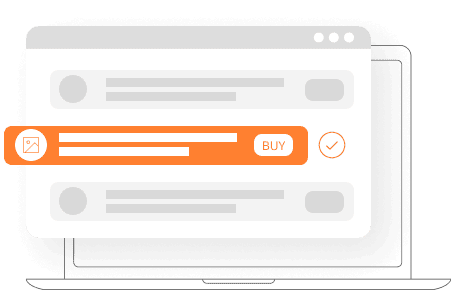 Solution
Highly scalable and adaptable system based on Symfony and WordPress.
System architecture and system performance
The system is built on PHP, combining the robust capabilities of Symfony (for complex functionalities and the inherent value it brings to WięcejMiejsca) with the user-friendly features of WordPress (for simpler tasks such as blogs and contact pages).
While high-performance in terms of handling heavy traffic was not a primary concern initially, as we did not anticipate thousands of hundreds of visits, our focus centered on the system's scalability to expand into other cities and countries. Additionally, we prioritized the speed of implementing new features to swiftly respond to market demands, should the need arise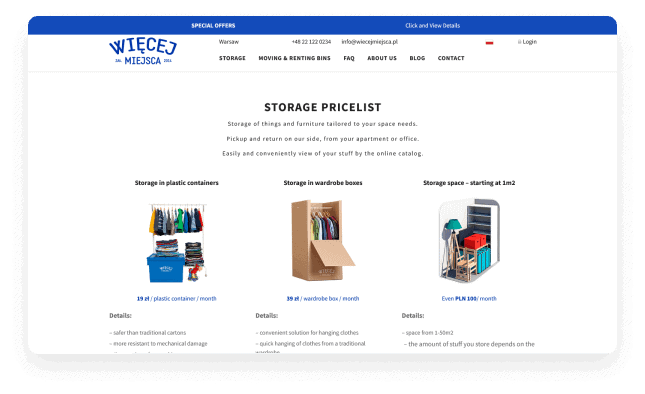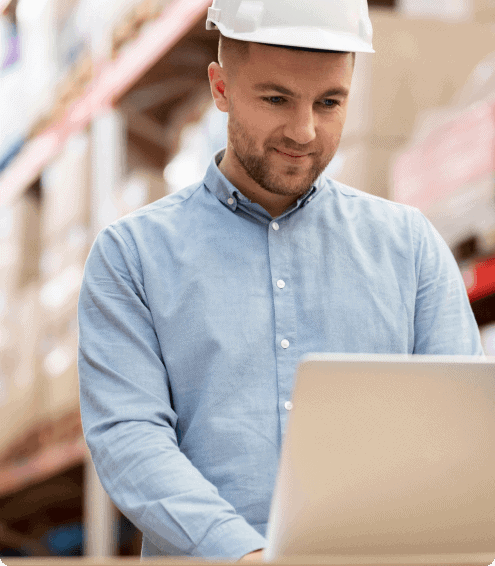 The main functionalities of the platform that are important from the Client's perspective.
System architecture improvements
New graphic design of the website – UX & UI optimized
Technical implementation
Maintenance and support of the system

The main functionalities of the platform that are important from the user's perspective.
Easy to navigate website
Easily manageable storage system
New payment option
Intuitive design
Salable system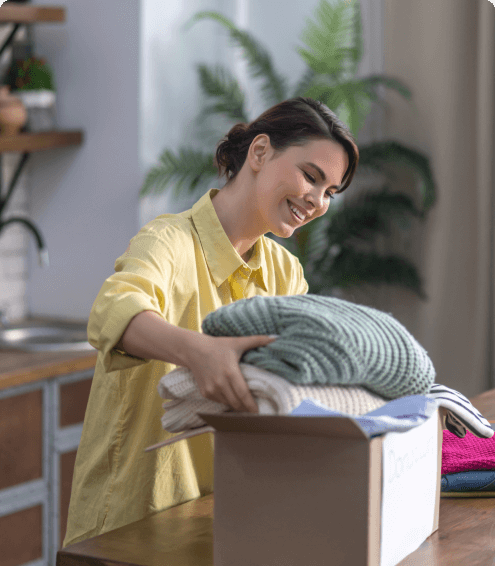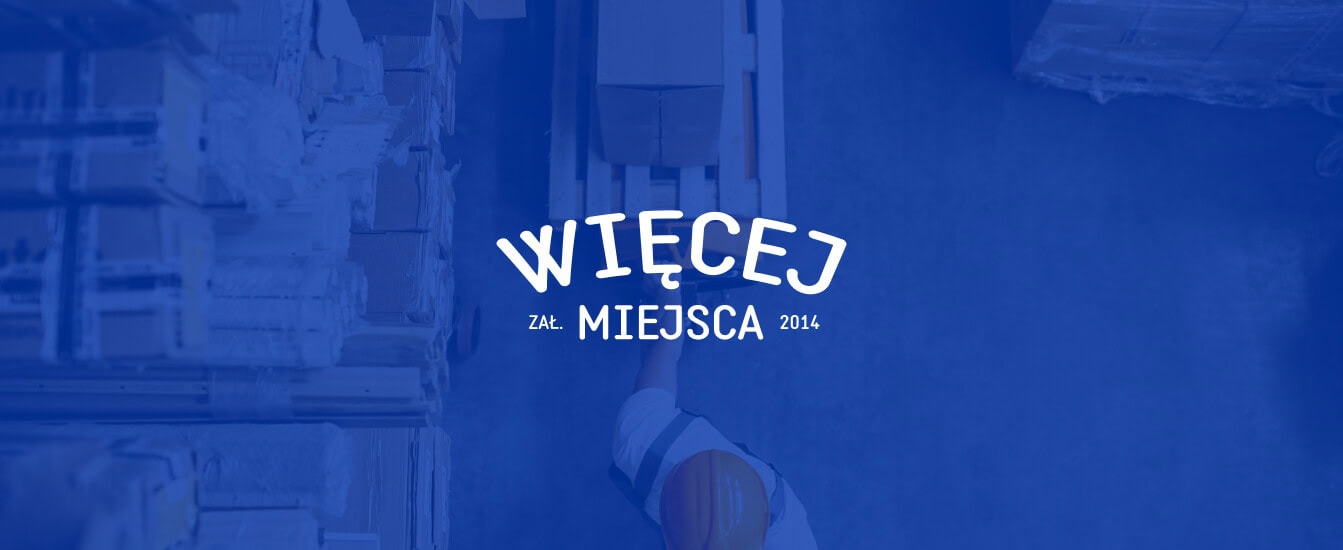 The challenges we have overcome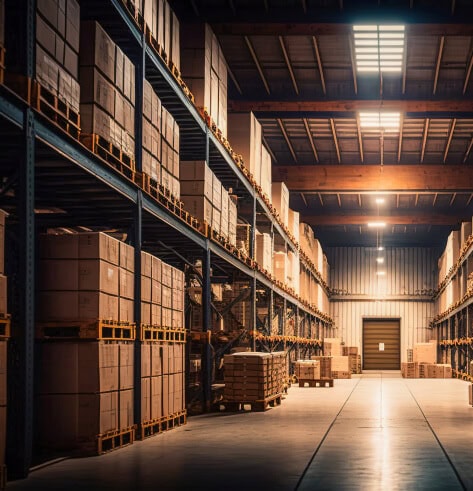 Operating in an ever-evolving business environment, much like a startup, we adapt our strategies to meet market demands. Initially focused on developing one feature, we swiftly pivot our approach based on market feedback and shift our attention towards another feature. This agile decision-making process is characteristic of our dynamic business landscape. As a result, WięcejMiejsca transformed from a traditional box storage company to a cutting-edge moving services provider. Such a transformation necessitated a comprehensive overhaul of our system architecture. Remarkably, all these endeavors were accomplished under fixed-price contracts rather than time and materials agreements. Given the client's initial lack of investors, we meticulously managed costs to ensure maximum budget predictability and timely delivery. This approach empowered the client to effectively prioritize their objectives.
Sector:
Retail & eCommerce
Solutions:
Websites and Apps
Technologies:
Does your company need a similar solution or would you like to go down an individual path?
We are ready for both!
Let's Talk