CHALLENGE: translate WooCommerce shipping methods in Polylang
SOLUTION: install a premium addon
Polylang is the first choice when thinking about installing a WordPress website with multi-language support. The free version is suitable for simple WordPress sites. The plugin works nicely with other plugins and offers admin interface for string translations.
Do you use WooCommerce with Polylang and encounter issues with translations not appearing? In this article, we're going to reveal a solution.
Polylang WooCommerce problems
Some issues appear when starting to add translations for the WooCommerce shop. Some texts are translated correctly, others aren't updated. In addition, some strange behavior occurs, user session has issues with remembering the current language. The undesirable result on frontend is that main language texts are overwritten by cached language values.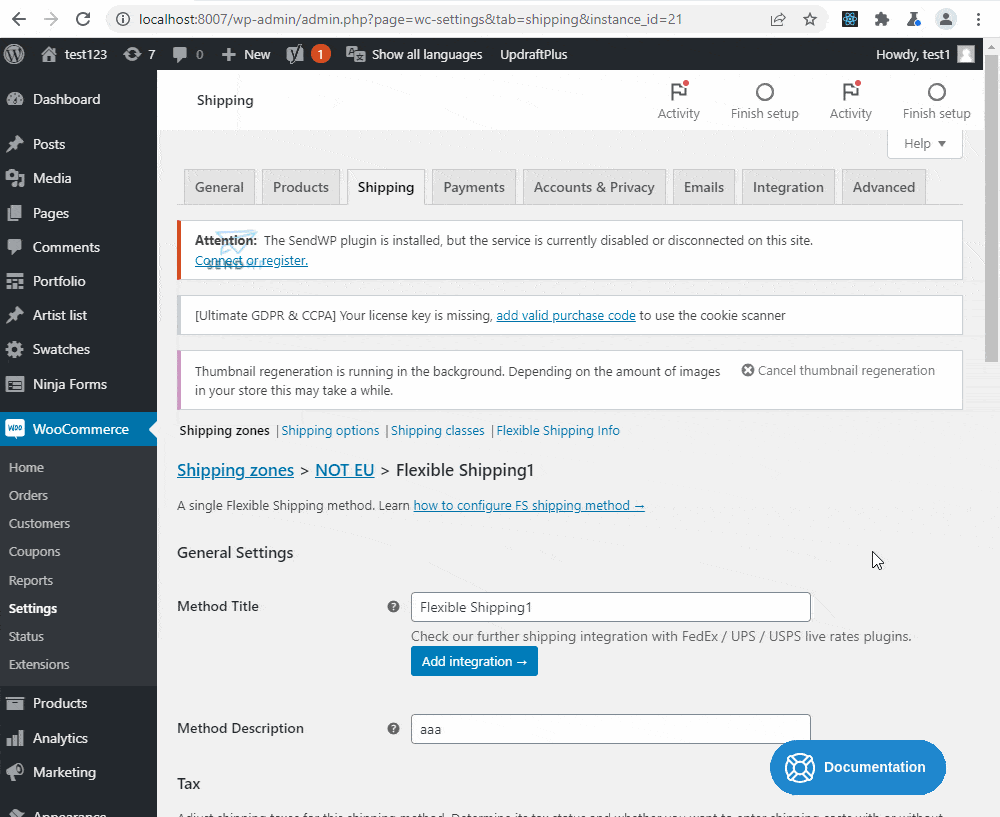 Translating shipping methods
We experience a similar bug when configuring shipping options. Once methods are configured in Wp-admin / WooCommerce / Settings / Shipping Zones, the plugin detects new values and adds them to the database. The administrator of the website can go to: Wp-admin / Languages / Strings translations, and just fill in the properly localized strings. The problem is that Polylang has issues with proper translation of WooCommerce shipping methods. Despite the proper admin configuration, values on frontend appear incorrectly (they display the default language only).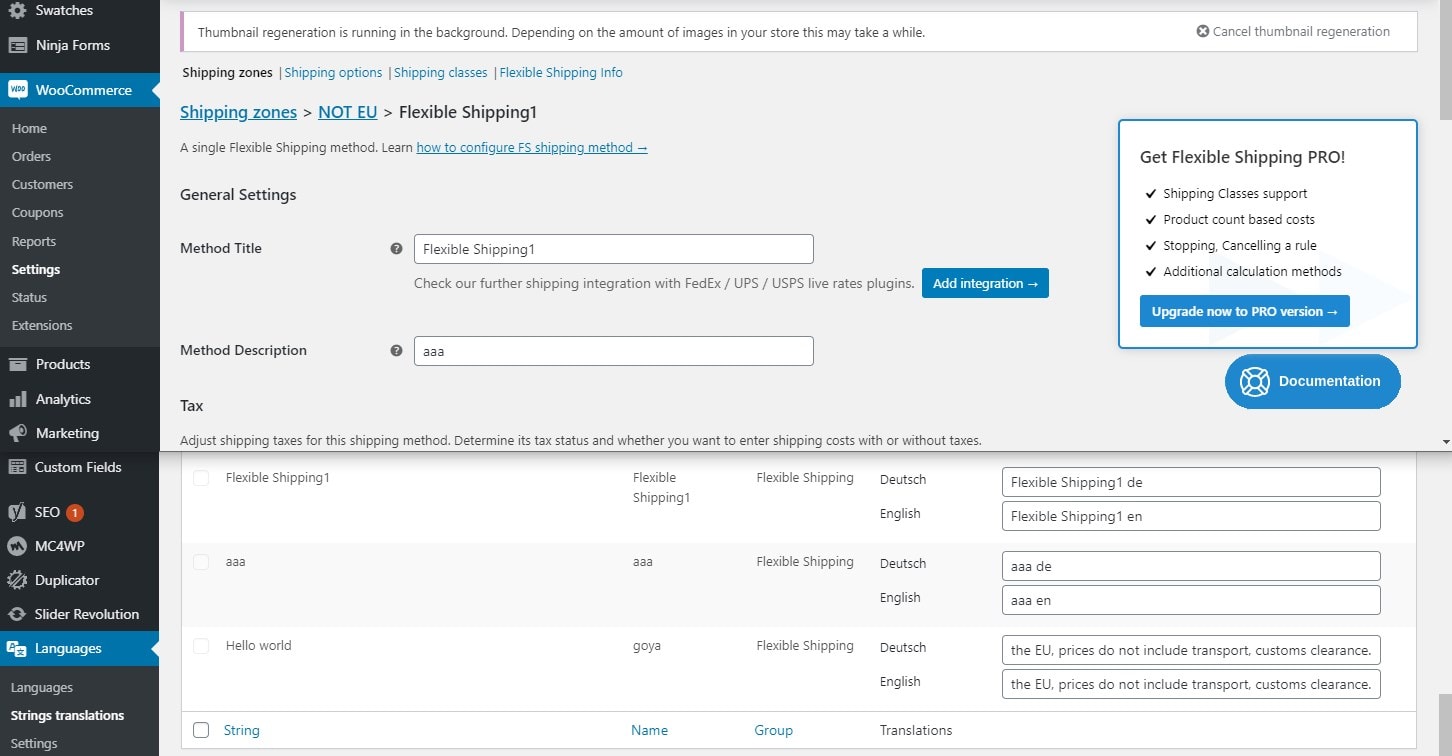 Flexible Shipping
"Table Rate Shipping Method for WooCommerce by Flexible Shipping" is an interesting alternative for default built-in methods. The plugin is compatible with WooCommerce Shipping Zones and provides unlimited shipping methods and cost calculation rules. Every shipping item can have a custom title and description.
If you're using "Flexible Shipping" with Polylang, the result will be the same: strings are configured in the backend panel, but do not appear correctly in the cart and on checkout. How to make it work?
Fix for Polylang + WooCommerce
It turns out the solution is quite simple, installing the Premium 'Polylang for WooCommerce' addon. It's a paid extension that needs to be activated as a WordPress plugin. Once done, the translated strings will be properly displayed on frontend. The addon can be used with the Free version (99 Euro) or as Polylang Business Pack ( 139 Euro for bundle: 'Polylang for WooCommerce' + 'Polylang Pro' ). More info: https://polylang.pro/downloads/polylang-for-woocommerce/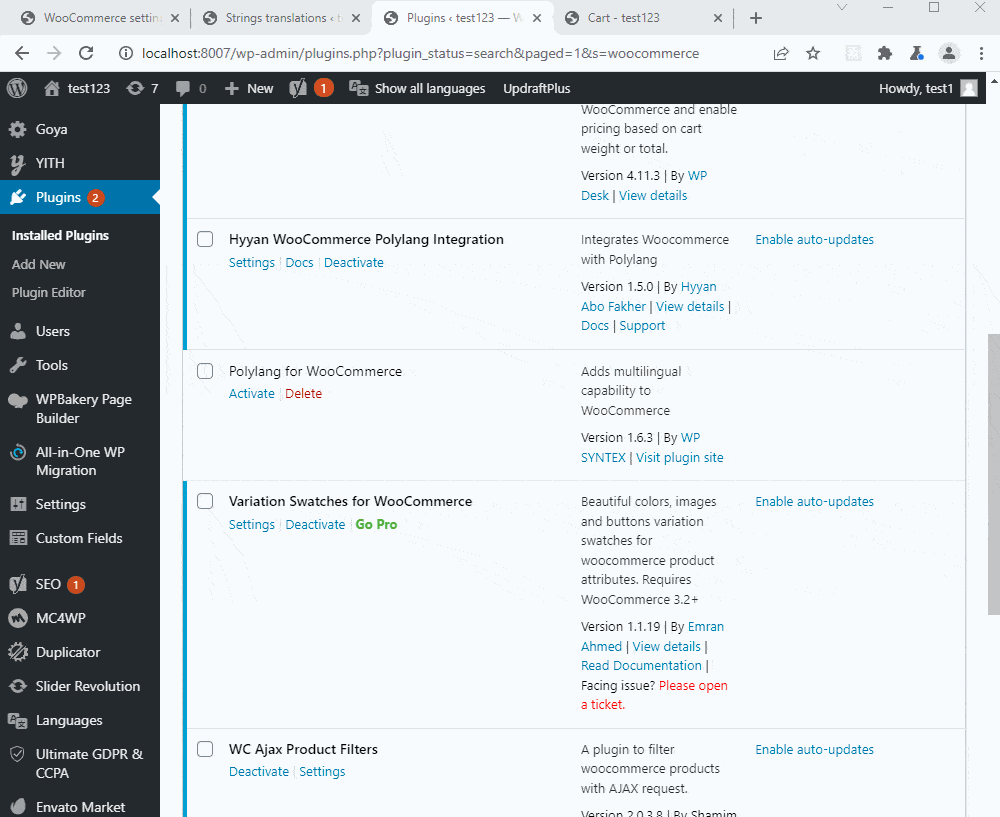 Polylang Free vs Pro
If you are considering buying the premium version, here is a feature comparison table. For more advanced websites where slug translations are a must and REST API is needed, it is recommended to purchase the Polylang Pro.

Polylang
Polylang Pro
Polylang Business Pack
FREE
99.00€
139.00€
Translate posts, pages, media, categories, tags
✔
✔
✔
Translate Custom post types and custom taxonomies
✔
✔
✔
Translate menus and widgets
✔
✔
✔
Use subdirectories, subdomains or separate domains
✔
✔
✔
WPML API compatibility
✔
✔
✔
Translations can share the same slug in the URL
❌
✔
✔
Translate slugs in URLS (custom post types, taxonomies and more…)
❌
✔
✔
Duplicate posts across languages
❌
✔
✔
Enable or disable languages
❌
✔
✔
REST API Support
❌
✔
✔
Additional integration with ACF Pro
❌
✔
✔
Premium support
❌
✔
✔
WooCommerce support
❌
❌
✔
That's it for today's article. Make sure to follow us for other useful tips and guidelines, and don't forget to sign up for our newsletter.